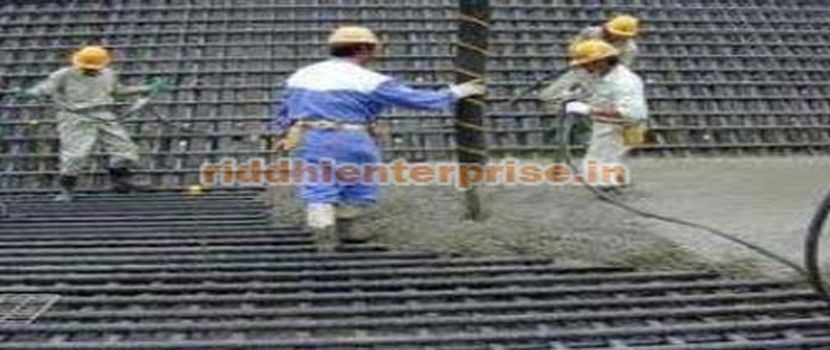 Admixtures are specific concrete ingredients of cement, water, and aggregates that immediately need to be added to the mixture for strengthening constructions. Although there several crystalline waterproofing admixtures available, The admixtures achieve their primary goal by three main methods, which are:
1. Water Proofing Admixtures and their reaction with calcium hydroxide: Calcium hydroxide is the compound element of the cement paste and can make concrete admixtures. A few common examples of such kinds of mixtures are:
A. Animal Fats
B. Stearic Acid
C. A few kinds of vegetables
2. The second month is an effective method. The method building and making concrete hydrophobic is used by contacting the paste of the cement with the coalescence, which is generally alkali by nature. Coalescence has the Alkalinity property through which it can down the available emulsion.
3. The third method is one of the most common methods which are used for waterproofing admixtures. The third method states the very fine materials are used which form a strong coating over the surface. There is a mandate that the fine materials should comprise of some basic hydrocarbon resins or coal tar pitches or calcium stearate.
The compounds which are present in the fine materials over the surface form a thick hydrophobic coating. Although it becomes extremely difficult to coat the entire surface which is available, hence, the full and final waterproofing of the given surface is not very likely to be achieved.
The benefits of water proofing admixtures:
Although there are several benefits of water proofing admixtures, the main highlighted benefits are as follows:
The waterproofing Admixture significantly improves the concrete cohesion property in the mixture which helps the admixture to be of a better quality significantly
Helps workability of concrete: It is one of the prime and major benefits of the waterproofing admixtures. Good workability of concrete improves the concrete workability by a great margin. The workability increases due to the presence of the various bituminous emulsion which are present in the waterproofing admixtures which entertain a huge amount of air which is available in the concrete mixture.
A few tips for using concrete admixtures:
A few major and beneficial for making an optimal use of the waterproofing admixtures are as follows:
Before anyone uses the waterproofing admixtures, one must keep a proper check and be 100% sure that it does not contain any chloride. In any case, if the mixture which has chloride is used, then it does help in corrosion of concrete.
One needs to very well understand that Waterproofing admixtures are very different from water repellent admixtures and one should confuse the two to be the same. On the one hand, the Water repellent contains silicone resins which are used in the concrete surfaces. On the other hand, waterproofing admixtures are primarily based on the emulsion.
One can buy concrete admixtures in Mumbai, as there is a great variety which is available. One needs to make sure to look at the current seller and be extremely vigilant.