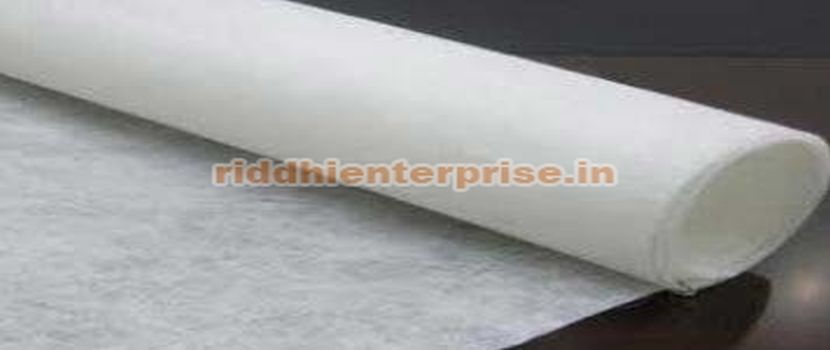 Geotextiles are permeable textile materials which, when used in association with soil, have the ability to separate, filter, reinforce, protect, or drain. Geotextile fabrics have been in use for thousands of years dating back to the Egyptian Pharaohs. These early geotextile applications were typically natural fibers or vegetation mixed directly with soil. Modern geotextiles are often made from a synthetic polymer such as polyester, polypropylene, polyethylene, and polyamides. There are many geotextile fabric manufacturers involved in providing premium geotextile fabric in India. Geotextile fabric can be woven, knitted or non-woven. Varying polymers and manufacturing processes result in an array of geotextile fabric suitable for a variety of civil construction applications.
Types of Geotextile fabric:
Geotextile fabrics are made for practical reasons, so there are various types that are designed for different purposes. In general, geotextile fabrics can be sorted into two main categories.
Woven geotextile fabrics:
Woven geotextile fabrics are made with synthetic polymers that are woven together, the way that most fabrics are. These fabrics take longer to make, but also have high tensile strength and load capacity. Basically, woven geotextile fabrics are best when one needs something very sturdy and durable. This is the reason why woven geotextile fabrics are used for support and stabilization. For example, many roads and parking lots are constructed on top of woven geotextile fabric. The fabric holds the earth in place, preventing movement or shifting and creating a stable base for the construction on top of it. Woven geotextile fabrics are also used to prop up shorelines or beaches, which are at risk of collapsing or washing away, as well as to protect grounds from wind damage.
Moreover, woven geotextile fabrics are utilized for their strength and this high tensile strength makes the woven geotextile fabrics relatively impermeable. This means that these fabrics will hold, rather than absorb or filter, water. So, if filtration is a big priority for your project, you can consider using something else.
Non-Woven Geotextile fabrics:
Non-woven geotextile fabrics are often quicker and cheaper to create but also have shorter lifespans and do nothing to help reinforce or stabilize the soil. However, these fabrics are great at filtering water. These geotextile fabrics absorb water and distribute it across a horizontal plane, reducing the effects of water damage. For this reason, non-woven geotextiles are very often used for erosion control.
Applications of Geotextile fabrics:
Geotextile fabrics can be applied in different ways-
Separation: Geotextile fabrics are used to prevent two soil layers of different particle sizes from mixing with each other.



Drainage: Geotextile fabrics are utilized to collect superfluous water from structures, such as rainwater or surplus water, from the soil and discharge it.


Filtration: Geotextile fabrics are also an ideal interface for reverse filtration in the soil adjacent to the geotextile. In all types of soils, water allows fine particles to be moved. Part of these fine particles will be halted at the filter interface; some will be halted within the filter itself while the rest particles will pass into the drain. The complex needle-punched structure of the geotextile fabric enables the retention of fine particles without reducing the permeability of the drain.


Reinforcement: Heavy geotextile fabrics can be utilized to reinforce earth structures by means of fill materials. Due to their high soil fabric friction coefficient and high tensile strength, the heavy geotextiles are an ideal reinforcement solution.


Protection: Geotextile fabrics are an ideal protection from erosion of earth embankments by wave action, currents or repeated drawdown. A layer of geotextile fabrics can be placed so as to prevent leaching of fine material. These materials can be used for rock beaching or as mattress structures. Geotextile fabrics can even easily be placed underwater.
For purchasing the finest geotextile fabrics, you need to look out for a trustworthy geotextile fabric manufacturer in the market.